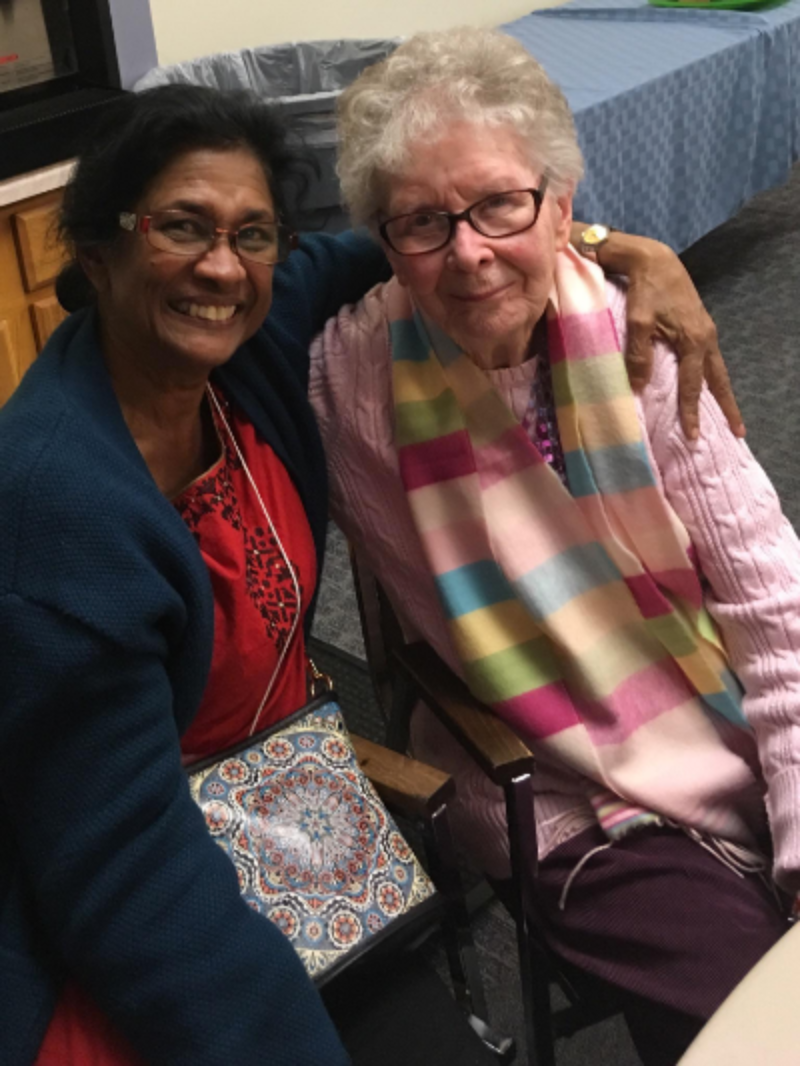 For years Sr. Mary Alice Haley, OSM taught philosophy at Creighton University. It has been a few years since Sr. Mary Alice taught at Creighton University, but during the Associate Conference in Omaha, Sr. Mary Alice connected with someone following in her footsteps.
Joan James is a Servants of Mary associate that lives in Kingston, Jamaica. She is a Professor of Philosophy. Joan came to Omaha for the first Associate Conference, where our associates learned about the history, and traditions of the Servants of Mary.
"That was a joy for me to discover that she was a teacher of teachers." Said Sr. Mary Alice. "Her take on philosophy was just like mine."
Before the end of the conference they exchanged readings, and Sr. Mary Alice plans to send Joan her outline on Catholic philosopher Fr. Bernard Lonergan.
"I remember we used an article during one of our faith sharing's and thinking that this is really good, and finding myself agreeing with a lot of the things it had to say."
Sr. Mary Alice said, "It was a joy to find out that Joan had written it."
Sr. Mary Alice Haley RIP