Year Of Consecrated Life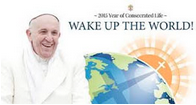 Year of Consecrated Life for January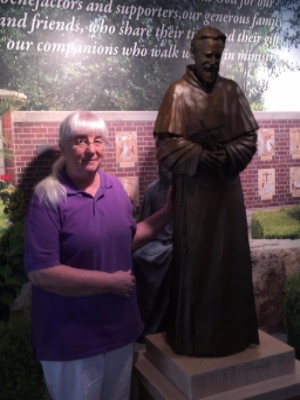 The St. Peregrine Prayer Program began with an idea.  Srs. Mary Eleanor and Adolorata were visiting one of the missions in California.  They saw a statue of St. Peregrine and said to each  other "This is a Servite Saint!  We should be doing something!"  And from a small seed, the St. Peregrine Prayer Community grew.
St. Peregrine Laziosi is a Servant of Mary and the special patron of those suffering from cancer  and other life-threatening diseases.  The Servants of Mary are privileged to pray for individuals  and families seeking the intercession of St. Peregrine.  Enrollments in the Prayer Program may be made by phone, e-mail, website or forms on brochures.  Today we have well over 10,000 people who are enrolled.  This is truly an example of compassion and being a compassionate presence in today's suffering world.
A Mass in honor of St. Peregrine is celebrated on the third Saturday of every month.  Three times a year an Anointing of the Sick is included in this liturgy.  The Healing Garden and St. Peregrine Chapel are available for all to use.  The goal of this ministry is to help all to be open and peaceful in accepting what our Creator God brings to our lives.
Year of Consecrated Life for December
Servite Center of Compassion
a sacred space in the city
welcoming all with compassion and hope
7400 Military Avenue, Omaha, NE 68134
402-951-3026, scc@osms.org, www.osms.org
The mission of the Servite Center of Compassion is to be a sacred space in the city welcoming all with compassion and hope.  The Center's name reflects the fact that the charism or gift of the Servants of Mary is to strive to manifest God's compassionate presence in the spirit of Mary.  In our early history we were known as the Sisters of Compassion. 
The ministry of the Center falls into three clusters – Spirituality, Healing, and Women.  Spirituality ministries include such things as retreats, spiritual direction, faith sharing groups, scripture and theology workshops, the Boundless Compassion program, and our gift store which provides spiritual resources.
The St. Peregrine Ministry, focused on cancer patients, and GriefWork, focused on loss and grieving, are key parts of our Healing ministries. We also offer a Dementia educational  program, many supports for caregivers, wellness practices like massage, yoga, tai chi. and our Healing Garden, a place for peaceful reflection. 
Ministry to women includes presentations on women's issues, support groups, individual counseling, wisdom circles, breast cancer survivors groups, social issues films and presentations, and a summer salads and spirituality program. 
There is much enthusiasm and energy around the programs of the Servite Center of Compassion.  It is our hope and prayer that we provide many opportunities for extending God's compassionate presence to all who come here and through them to our world.
Year of Consecrated Life for November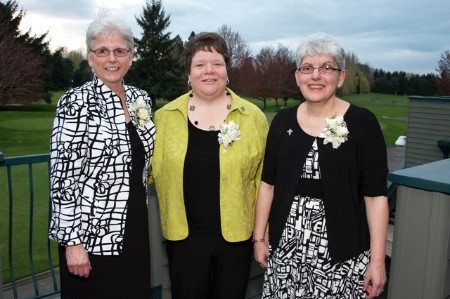 With something similar to the widow's mite, the Servants of Mary established The Northwest Catholic Counseling Center in Portland, Oregon.  Almost 30 years ago, Sisters Sarah Deeby, Barbara Kennedy and Lisa Sheridan slowly began to address the unmet mental health needs of Portland's unemployed, uninsured and underinsured.  Because of the untiring efforts of the staff and the generosity of supporters, the Center has remained faithful to its mission of providing services to all people regardless of faith or finances.
In the Spirit of Mary, and a commitment grounded in hope and the power of healing, the Center provides professional, compassionate counseling services to adults, children and families.  In addition, the Center offers psychotropic medication evaluation and management as well as providing premarital counseling for many of the parishes in the Portland Archdiocese.  It is also a training site for Master level students from the various universities in the area.
Year of Consecrated Life for October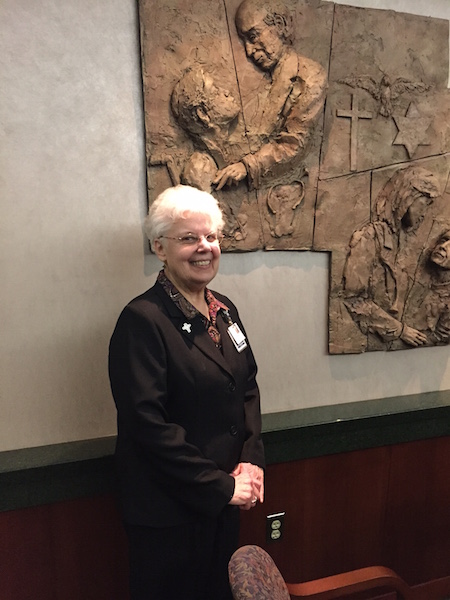 Throughout various years and places of ministry as a Servants of Mary I have always found the courage to try something new. I recently joined the Pastoral Care Staff at St. John Macomb Hospital in Warren, Michigan. Our team of five chaplains serve the needs of the Staff and Patients at a small faith based care facility operated by Ascension Health, a Catholic entity sponsored by five religious communities. The spirit of the hospital is that of the Servants of Mary, compassionate presence in the changing world of health care. Its mission is to serve the poor and vulnerable.
My training and experience in Clinical Pastoral Education enable me to minister to Patients in the Palliative Care units of the hospital. I encounter those who are dealing with long term illnesses. My ministry of daily visits of support includes listening and praying and either providing Communion or arranging for the Sacrament of Sick to be given. The day may include being with Patients of all faiths who are dying and comforting their families. I have spoken at the Ash Wednesday prayer service and will also be part of the Good Friday memorial held in the hospital chapel. We are currently preparing presentations for a retreat day for volunteers. The spirit of the team is that of the hospital; service with reverence, integrity, wisdom, creativity and dedication. I have found this to be a good match for my personal commitment to service as a Servant of Mary.
Year of Consecrated Life for September
I am Sr. Beverly Pettke. I live in St. Clair Shores, MI with another Sister and an Associate of our Community. I work for the Archdiocese of Detroit in the new Chancery which we moved into about a month ago. I enjoy this work and feel I am bringing Christ to the people who telephone or walk in the front door. My duties include greeting visitors to 12 State Street and directing them to the location of their meeting or event site, manage and review conference room schedules, ensure the workplace café is operational throughout the day, operate the main phone line by receiving and fielding all incoming calls. I am, in a way, the face of the Archdiocese of Detroit and thus strive to present an attitude of welcome and a compassionate presence to all who enter the Chancery.
Year of Consecrated Life for August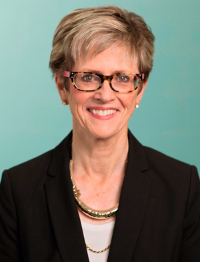 As the Servants of Mary continue to celebrate the Year of Consecrated Life in 2015, they also celebrate a special milestone for one of their greatest ministries; this year marks the 60th anniversary for Marian High School. Marian is a Catholic, college preparatory school for young women founded by the Servants of Mary and dedicated to Mary, the Mother of Jesus. Marian teaches the beliefs of the Roman Catholic faith in a caring and loving community atmosphere.
The mission of Marian High School is to commit all its resources to the college preparatory education of young women, teaching them to be leaders and lifelong learners in a society where their talents and faith will give hope to the world.  
To celebrate the mission of Marian, one must realize the history of the Servants of Mary. The Servite Sisters' ministry in education dates back to the 1840s, when the congregation was first established in Cuves, France. This ministry carried over to the United States, first in Indiana, Illinois and Iowa. In 1918 the Sisters expanded their ministry to Omaha, NE. In the early 1950s, the community began to consider a new initiative in Omaha: a high school for young women in Northwest Omaha.
On March 25 of the Holy Marian year 1954, the Sisters broke ground for Marian and the addition that links the Our Lady of Sorrows Convent to the school. It was a remarkable achievement, but their journey was not easy. The Sisters poured everything they had into Marian's foundation. With each new brick that was laid came financial hardship, forcing them to make many sacrifices along the way. When Marian first opened its doors in 1955, the majority of the staff were Servites. In Marian's early years, there was no funding for custodial service, so the Sisters, including Marian's first principal, Sr. Mary Marcella Sitzmann, O.S.M., cleaned the building after school hours.
Today, Marian's commitment to empowering girls to succeed as confident, independent, thinking leaders in the Servite tradition is unwavering. Marian is committed to teaching the six Core Values inspired by the Servants of Mary – Compassion, Empowerment, Service, Spirituality, Community and Marian Identity. Although the school was originally staffed completely by Sisters, Marian now has lay faculty and staff that have been commissioned to carry on Servites' charism of Compassionate Presence in the spirit of Mary. The Sisters collaborate with the administration, faculty and staff as a sponsoring agency and work to make their presence felt among the students. Marian's 8,800 alumnae are mothers and wives, business and church leaders serving in science, medicine, education, art, law, business, and social services.
The past 60 years have brought extraordinary changes to the school, but Marian continues to be rooted in the charism and values of the Servites. The founding spirit of the Servants of Mary is alive in every decade. Students and graduates of Marian continue to reach out to those in need, to put others before self and, in this way, gladden lives and bring joy to others. The Servants of Mary ministry is the tie that binds the Marian of the past, present and future. They are our beginning and our reason for being.
Year of Consecrated Life for July
"Each of you has been blessed with one of God's many wonderful gifts to be used in the service of others. So use your gift well." 1Peter 4:10
When I started my nursing career about 33 years ago I was young and nervous. I knew I wanted to help ease the discomfort and pain of illness but I was unsure what direction my career would take. The care and the responsibility for another person was scary for a 21 year old just starting out in the hospital. As years passed I became more confident in my knowledge and skills, but nursing became more a means to a paycheck rather than a true vocation. I never lost the desire to care for others to the best of my abilities, but commitments   made it necessary for me to limit what I could offer. Then the opportunity to work in Guatemala was offered.
Half of Guatemala's population live in extreme poverty, defined as income less than $2 US per day. This level of poverty is primarily experienced by the indigenous people. There are 23 Mayan groups, each with their own language but the common thread is poverty, hunger and lack of access to healthcare. When I arrive on triage day in  Guatemala the need is obvious. The line of patients extends out the hospital and around the block and I am amazed at how long these people have been waiting for us. They've not waited 15minutes in a doctor's waiting room, but a year since our last visit. The anticipation of relief is obvious on each face I see. We offer them hope. We offer them care. We offer them healing. And we offer all these things in service as our gift from God.
-Barb Katz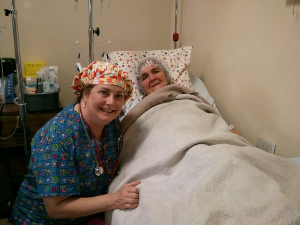 Year of Consecrated Life for June
I  work with a team of reseachers in the Department of Cellular and Integrative Physiology at the University of Nebraska Medical Center.  The team is composed of Harold Schultz, Ph.D., Dr. Noah Marcus, Ph.D. and myself.  The research we do could have important clinical impact for patients with heart failure.
Our research deals with the abnormalities in automatic control of breathing and its interaction with the sympathetic nervous system.  These abnormalities have a major negative impact on cardiac function and survival in heart failure.  Located in the carotid bodies, these abnormalities become activated in heart failure.  These studies reveal the importance of assessing breathing patterns in heart failure patients as a risk factor of advancing heart failure and also a factor in the development of other cardiovascular diseases such as hypertension. The goal of this research is to intervene in the heart failure process with treatments that will improve this condition in patients.
The research is funded by a NIH –funded program project grant in the the UNMC Dept. of Cellular and Integrative Physiology.
-Sr. Mary Ann Zink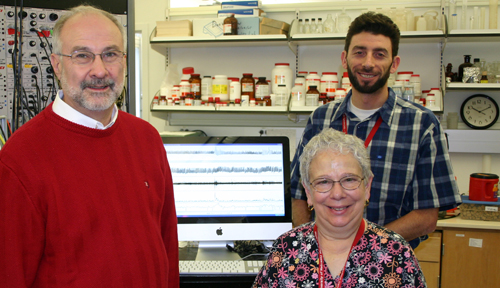 Year of Consecrated Life for May
My name is Mary Ellen White and I am an Associate in the Servants of Mary.  My ministry is 
Heartline, Inc., a Residential Program for Women on the East Side of Detroit.  Our parent 
organization is Lutheran Social Services of Michigan.  I began there in 1979 due to the invitation 
of Sr. Catherine Spengler.  Sr. Catherine volunteered for Heartline and they needed a secretary.  
When I told her "thank you", but I've never done that kind of work, she told me she had already 
set up the interview.  The rest is history.  
When I think of the Servants of Mary, I think "Compassionate Presence of Mary".  This is what I 
try to do in my work each day at Heartline.  Heartline serves women 18 years of age and up 
who are exiting the criminal justice system and need to get their lives back together.  We also 
have a "homeless" population.  Compassionate presence is what all of us at Heartline attempt 
to exhibit when working with the women.  It can be difficult, as at times, you cannot get the 
"crime" out of your head, but in reality, you have to be forgiving and look at the person as Jesus 
would look at them – with love.  The women need guidance in almost all of the cases.  They 
need help getting I.D., which most of us take for granted.  They need help getting up on time 
for appointments, again, what we take for granted.  We have substance abuse classes, Anger 
Management , Cognitive Behavioral, Self-Esteem and Money Management classes.  The 
program is structured with curfews and guidelines, designed as a self-help program for the 
women, but with the guidance of Staff so that the women accomplish their goals.  
Compassion must be a mindset for all with whom I come in contact and that is what I strive for, 
each and every day.
Year of Consecrated Life for April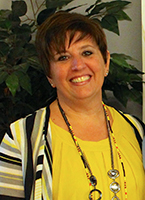 The Servants of Mary are celebrating the Year of Consecrated Life by demonstrating how we live our charism of being a compassionate presence in the spirit of Mary through our ministries. Our newest ministry, GriefWork: A National Servite Ministry of Compassion allows us the opportunity to minister to those suffering from loss.
Through the GriefWork ministry, we are able to offer spiritual support and healing comfort to all who mourn a loss. We also provide resources and training programs to support:
*Ministries of consolation
*Those working with the bereaved
*Those that have suffered a loss
Although our home base is in Omaha, Nebraska, our outreach efforts are nationwide. Whether it's helping someone find a local resource in their community or the need for onsite training, we ensure services and education that will support all people throughout the grief process where ever the need arises. 
For more information on GriefWork, please contact Maria Farrell at 402-951-3091 or bereavement@osms.org.
Year of Consecrated Life for March
Using the theme of "Wake Up The World!", Pope Francis proclaimed this year to be the Year of Consecrated Life. The celebration began on November 30, 2014 and will end on February 2, 2016.
In announcing the Year of Consecrated Life, Pope Francis said, "May this Year of Consecrated Life be an occasion for all members of the People of God to thank the Lord, from whom every good comes, for the gift of consecrated life, appreciating it appropriately."
Prayer for the Year of Consecrated Life
Written by Sr. Linda Hess, OSM and Sr. Val Lewandoski, OSM
Holy One, throughout the ages men and women have answered the call to pursue lives of prayer, community and service through the evangelical counsels of poverty, chastity and obedience. During the Year of Consecrated Life, we express gratitude for their commitment, and unite with them in our common desire as Christians, to live and love as Jesus did. We pray for these men and women religious. May they be graced disciples in today's world. As they persevere in fidelity and hope, may they enrich our Church and future with their presence. Amen.
During this year of celebration, the Servants of Mary will be sharing with you some highlights of our consecrated life. Look for more information on our social media outlets:
facebook.com/servites1
@ServantsofMary1
Servantsofmaryblog.wordpress.com
​