Welcome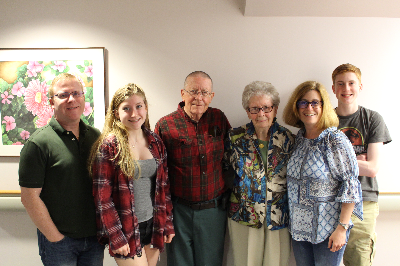 The Servants of Mary (Servites) is a Catholic community of women religious and lay associates called to bring the compassionate presence of God, in the spirit of Mary, to all those whom we meet and with whom we minister.
We belong to an international community, the Order of Servants of Mary (OSM). Our Motherhouse (Our Lady of Sorrows Convent) is located in Omaha, NE. We have members across the country and around the world. Together, we are committed to a life rooted in prayer, community, and service.
Coming Events
COMING EVENTS 
Immigrants and the KINO Border Initiative, with Dr. Tom Kelly, Wednesday, April 10 from 6:30 - 8:30 p.m.
Stress Management for Busy Family Caregivers, with Dr. Steven Wengel, MD, Friday, April 12 from 9:30 - 10:30 a.m.  
Creating a Plan for Peace of Mind: Short and Long Term Care for Loved Ones, with Nancy Flaherty, MS, CDP, Saturday, May 4 from 9:30 - 11:00 a.m. 
St. Peregrine May Gathering, with Fr. Kevin Schneider, SJ, Saturday, May 18 begins at 9:45 a.m. - includes talk, liturgy, luncheon
COMING IN JUNE - Boundless Compassion Retreat & Training, with Joyce Rupp, OSM, June 16 - 21.  Click here for registration brochure with details. 
ONGOING PROGRAMS
Contemplative Prayer Group, every Monday evening at 6:30 p.m.,  Servants of Mary Chapel
Caregiver Solutions Group, 1st Thursday of each month, 10-11:30 a.m. 
St. Peregrine Liturgy, 3rd Saturday of each month, 11 a.m. 
TO REGISTER ONLINE FOR PROGRAMS 
On this Home Page -  in the top menu click on Servite Center, in the drop down menu click on Registration, follow the prompts.
Check Servite Center of Compassion Scheduled Programs for details.
News & Announcements
Our thoughts and prayers go out to the people of France. Notre Dame held a special place in the hearts of many of o…

https://t.co/7IrUPSIgYn