LCWR Assembly In Atlanta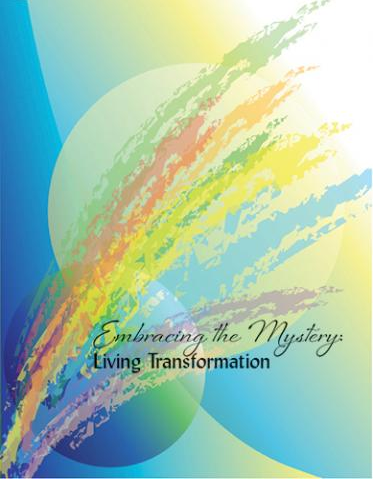 The Servants of Mary Leadership Team, Srs. Mary Gehringer, Jackie Ryan, and Kerry Larkin, attended the annual assembly of the Leadership Conference of Women Religious (LCWR), held August 9-12 in Atlanta Georgia, nearly 800 participants engaged in contemplative processes to explore the assembly theme of "Embracing the Mystery: Living Transformation." The presentations and processes led the participants to new understandings of the unique opportunities open to US Catholic sisters at this time and how those opportunities may be explored. All of the speakers pointed to the need for contemplative engagement with the struggles and sufferings of the world.
The Keynote speakers were Sr. Liz Sweney, SSJ, Sr. Margaret Wheatley, and Sr. Pat Farrell, OSF.
Participants practiced contemplative dialogue in small groups following the two keynote presentations asking the questions: What is required of us as leaders having heard these addresses? What matters most for the future of our communities, religious life, and the world we serve?
Throughout the assembly participants were also invited to commit to spending time each day in personal and communal contemplation that placed them in deeper communion with the world, especially the places of great suffering and pain.
Assembly Resolution
The assembly body unanimously affirmed a resolution that states: "Following in the footsteps of Jesus, we commit ourselves to examine the root causes of injustice, particularly racism, and our own complicity as congregations, and to work to effect systemic change as we struggle to establish economic justice, abolish modern-day slavery, ensure immigrant rights, promote nonviolence, and protect Earth and its biosphere. We pledge prayer, education, and advocacy and commit to using our collective voice, resources, and power in collaboration with others to establish justice which reflects God's abundant love and desire that all may have life."
Outstanding Leadership Award
During the assembly, LCWR bestowed the 2016 Outstanding Leadership Award on Sister Janice Bader who had most recently served as executive director of the National Religious Retirement Office. She is now the president of her community, the Sisters of the Most Precious Blood of O'Fallon, Missouri.  
Election of Officers
At the conclusion of the assembly, Sister Mary Pellegrino, the congregation moderator of the Sisters of St. Joseph of Baden, Pennsylvania, assumed the office of LCWR president for 2016-2017.
The conference voted in Sister Teresa Maya, CCVI as its president-elect. Currently, she is the congregation leader of the Sisters of Charity of the Incarnate Word in San Antonio, Texas.
LCWR has approximately 1350 members who are elected leaders of their religious orders, who represent approximately 80 percent of the 49,000 Catholic sisters in the United States. The conference develops leadership, promotes collaboration within church and society, and serves as a voice for systemic change.