Welcome to our new website!
The Servants of Mary (Servites) is a Catholic community of women religious and lay associates called to bring the compassionate presence of God, in the spirit of Mary, to all those whom we meet and with whom we minister.
We belong to an international community, the Order of Servants of Mary (OSM). Our Motherhouse (Our Lady of Sorrows Convent) is located in Omaha, NE. We have members across the country and around the world. Together, we are committed to a life rooted in prayer, community, and service.
Sr. Joyce Rupp talking about the Boundless Compassion Conference.  To see our old videos click here.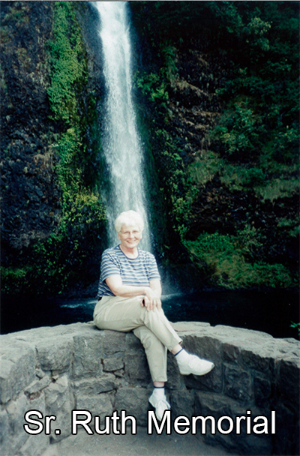 Coming Events
Friday Film: The Judge, August 21, 7 p.m.
Pondering Poetry, 4th Thursday of July & August, 7 p.m. 
Recurrent Cancer Support Group, 2nd and 4th Tuesdays of each month, 4 - 5:30 p.m. 
Dementia Solutions Support Group, 1st Thursday of each month, 10 - 11:30 a.m. 
COMING IN SEPTEMBER - book sharing groups
Jesus, A Pilgrimage, 1st Wednesday of each month, 10-11:30 a.m. 
So Far from Home: Lost and Found in Our Brave New World, 2nd Monday of each month, 6:30-8:00 p.m. 
Check Servite Center of Compassion Scheduled Programs for details.
News & Announcements
Josh Langel on 07/13/2015

Servants of Mary on 07/07/2015

I have visited Charleston, SC many times since I moved to Summerville; it is about twenty-five miles east of here. …
Thank you Jim Bolamperti and Acme Lawn & Tree for volunteering to remove the bushes along the fence line in the...

http://t.co/yvQI4Igpv2

RT @AlisonsAllies: St. Peregrine-For cancer/serious illnesses.Comfort. Strength. Enroll someone @ServantsofMary1

http://t.co/BrPrM4nSNj

ht…

Starting Tonight a collection will be held for the Retired Servite Sisters at Late Nite Catechism. Sister is...

http://t.co/zQoUWbyWWu