Welcome to our new website!
The Servants of Mary (Servites) is a Catholic community of women religious and lay associates called to bring the compassionate presence of God, in the spirit of Mary, to all those whom we meet and with whom we minister.
We belong to an international community, the Order of Servants of Mary (OSM). Our Motherhouse (Our Lady of Sorrows Convent) is located in Omaha, NE. We have members across the country and around the world. Together, we are committed to a life rooted in prayer, community, and service.
Sr. Joyce Rupp talking about the Boundless Compassion Conference.  To see our old videos click here.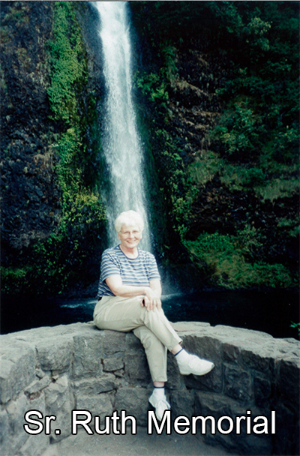 Coming Events
Friday Film: The Good Lie, June 5, 7 p.m.
Summer Salads & Spirituality: Servite Spirituality, Friday, June 12, 11:30 a.m. - 1 p.m.
Summer Salads & Spirituality: Franciscan Spirituality, Friday, June 26, 11:30 a.m. - 1 p.m.
Pondering Poetry, Thursday, June 25, 7 p.m. 
Recurrent Cancer Support Group, 2nd and 4th Tuesdays of the month, 4 - 5:30 p.m. 
Dementia Solutions Support Group, 1st Thursday of the month, 10 - 11:30 a.m. 
Check Servite Center of Compassion Scheduled Programs for details.
News & Announcements
Servants of Mary on 05/19/2015

by Paul Brustowicz According to author Alan D. Wolfelt, Ph.D., "Grief is the constellation of internal thoughts and feelings we …

Servants of Mary on 04/29/2015

There is more than enough grief in your world without your well-meaning neighbor stopping by to offer condolences.  Do I …
Sr. Ruth Arnott, OSM died peacefully yesterday afternoon. Ruth was born on December 27, 1928 in Detroit, MI. She...

http://t.co/15bBLSenWp

THANK YOU ALL!! We have a fantastic base of supporters that have helped us eclipse our goal for #OmahaGives!...

http://t.co/PhfUMteUUM