Welcome to our website!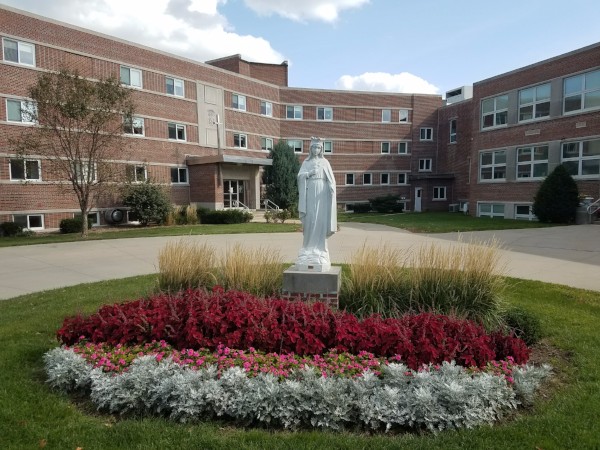 The Servants of Mary (Servites) is a Catholic community of women religious and lay associates called to bring the compassionate presence of God, in the spirit of Mary, to all those whom we meet and with whom we minister.
We belong to an international community, the Order of Servants of Mary (OSM). Our Motherhouse (Our Lady of Sorrows Convent) is located in Omaha, NE. We have members across the country and around the world. Together, we are committed to a life rooted in prayer, community, and service.
Some of Sr. Joyce Rupp's most perennially popular books have been collections of her original prayers, blessings, poems, and reflections. In Prayer Seeds, the bestselling author and retreat leader offers almost a hundred new selections on a variety of themes such as the feasts and seasons of the liturgical year, compassion, ministry, difficult times, and important events—all suitable for personal or group prayer.
In 2000, she collected her prayers in the book Out of the Ordinary. In Prayer Seeds, Sr. Joyce follows up with about a hundred never-before-published prayers written since the publication of the first collection. The prayers are organized thematically.
Coming Events
Advent Afternoon Reflection & Tea, Sunday, December 3, 2 - 4 p.m. 
Advent Reflection on the Gospel Infancy Narratives, Monday, December 11, 6:30 - 8:30 p.m. 
ONGOING PROGRAMS
Caregivers Solutions Group (specializing in dementia), 1st Thursday of each month, 10-11:30 a.m. 
Recurrent Cancer Support Group, 2nd and 4th Tuesdays of each month, 4-5:30 p.m. 
St. Peregrine Liturgy, 3rd Saturday of each month, 11 a.m. 
Check Servite Center of Compassion Scheduled Programs for details.
News & Announcements
Servants of Mary

The holidays can often be a very difficult time for those who have experienced a loss or are anticipating a …

Servants of Mary

November 7th was the 20th anniversary of my sister-in-law Linda's death.  She was thirty-four years old when she was diagnosed …